Walcott y Oxlade... 175..., parece que Rooney sólo le pasa 1 cm a Walcott. Yo veo Wilshere a 2.5 menos que ellos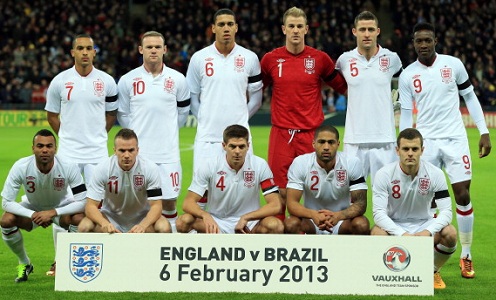 A Ashley Cole le doy 173.5, aquí junto a Walcott 175 y Jagielka 182.5
Milner 177 y Ashley Cole 173.5
Aquí Oxlade, Wilshere y Cahill
Adam Lallana, Oxlade-Chamberlain, Wilshere y Raheem Sterling
Joe Cole, John Terry, Michael Owen, David Beckham y Frank Lampard
Aquí la pirámide de Inglaterra
Milner y Ashley Young 177.5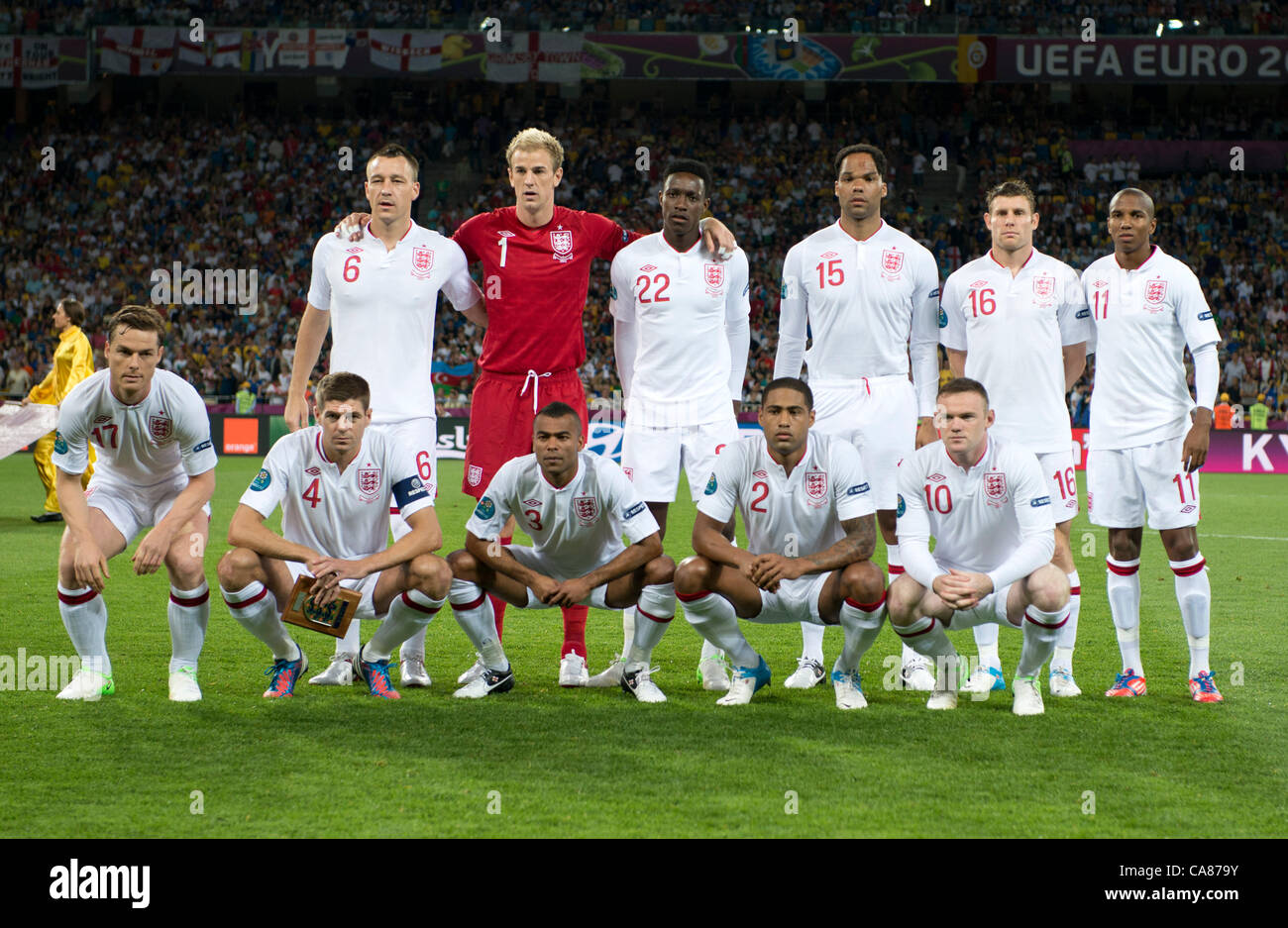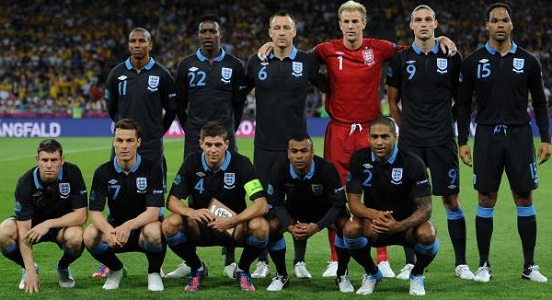 Aquí Walcott y Rooney...se llevan 1 centímetro
James Milner 177, Stewart Downing 180,  Phil Jagielka 182.5, Phil Jones 186.5, Robert Green 190.5, Joleon Lescott 190.5, Andy Carroll 193
Cahill, Hart, Bertrand 179-180,  Lallana 177 Smalling 194 Kane
Crouch y Ferdinand. Ventaja plano para Crouch
Inglaterra-Rusia Euro 2016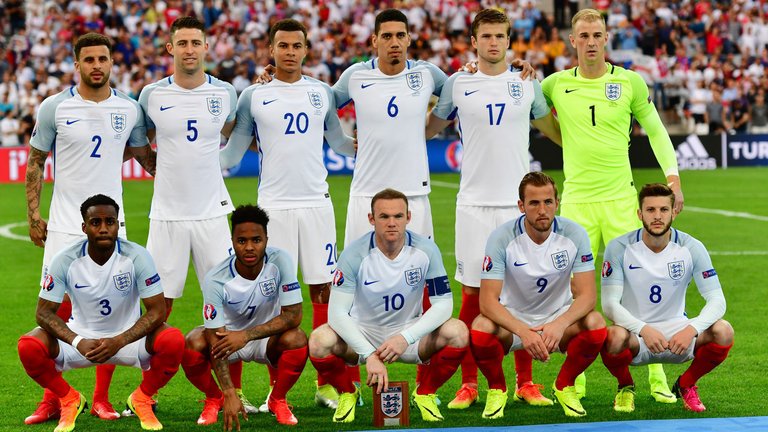 Himnos y alineaciones fotos, Rooney, Wilshere y Milner con posición algo encorvada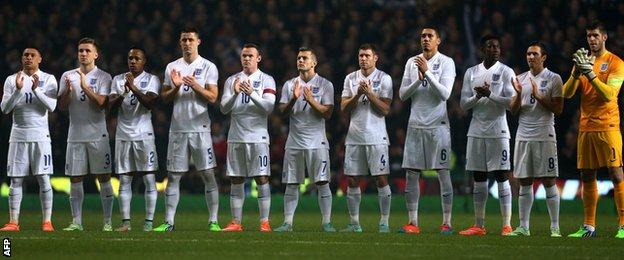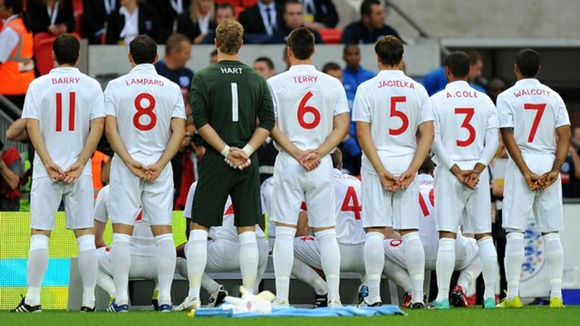 Frank Lampard, Ross Barkley, Glen Johnson, Ben Foster, James Milner, Luke Shaw, Gary Cahrll, Leighton Baines on the red carpet at Lions and Roses, a special gala dinner to benefit the England Footballers Foundation
The English national soccer team (back row L-R) Alex Oxlade-Chamberlain, Ashley Young, Gary Cahill, John Terry, Joe Hart, Danny Welbeck (front row L-R) Ashley Cole, James Milner, captain Steven Gerrard, Scott Parker, Glen Johnson posing for photographers before the international soccer friendly match between England and Belgium at Wembley Stadium, London, Britain, on 02 June 2012.
26-3-17
Inglaterra - Lituania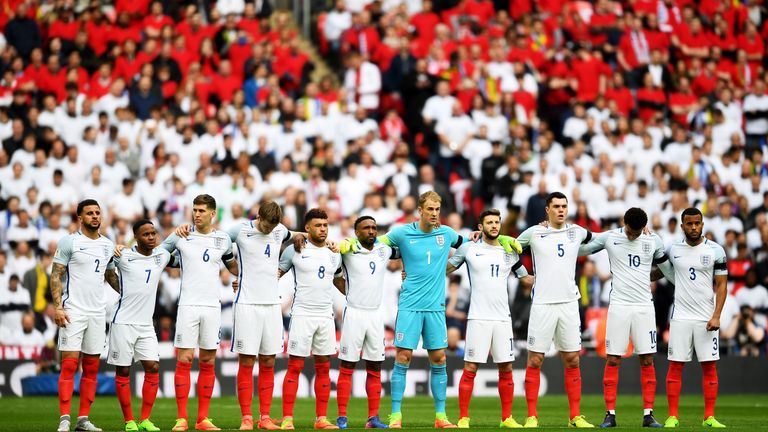 Selección Inglaterra 2000
2014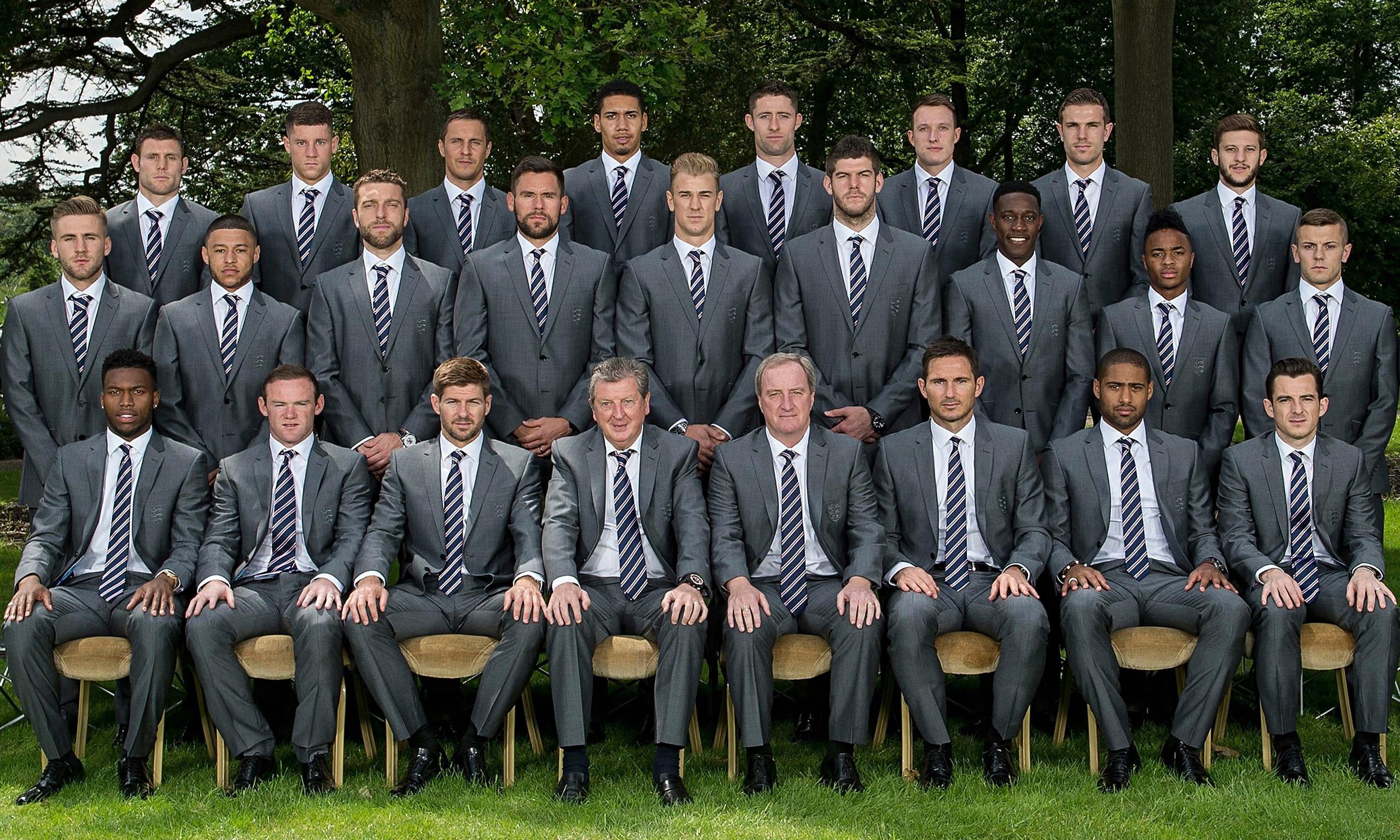 Inglaterra Marzo 2014 frente a Dinamarca
En la primera foto Sturridge agachado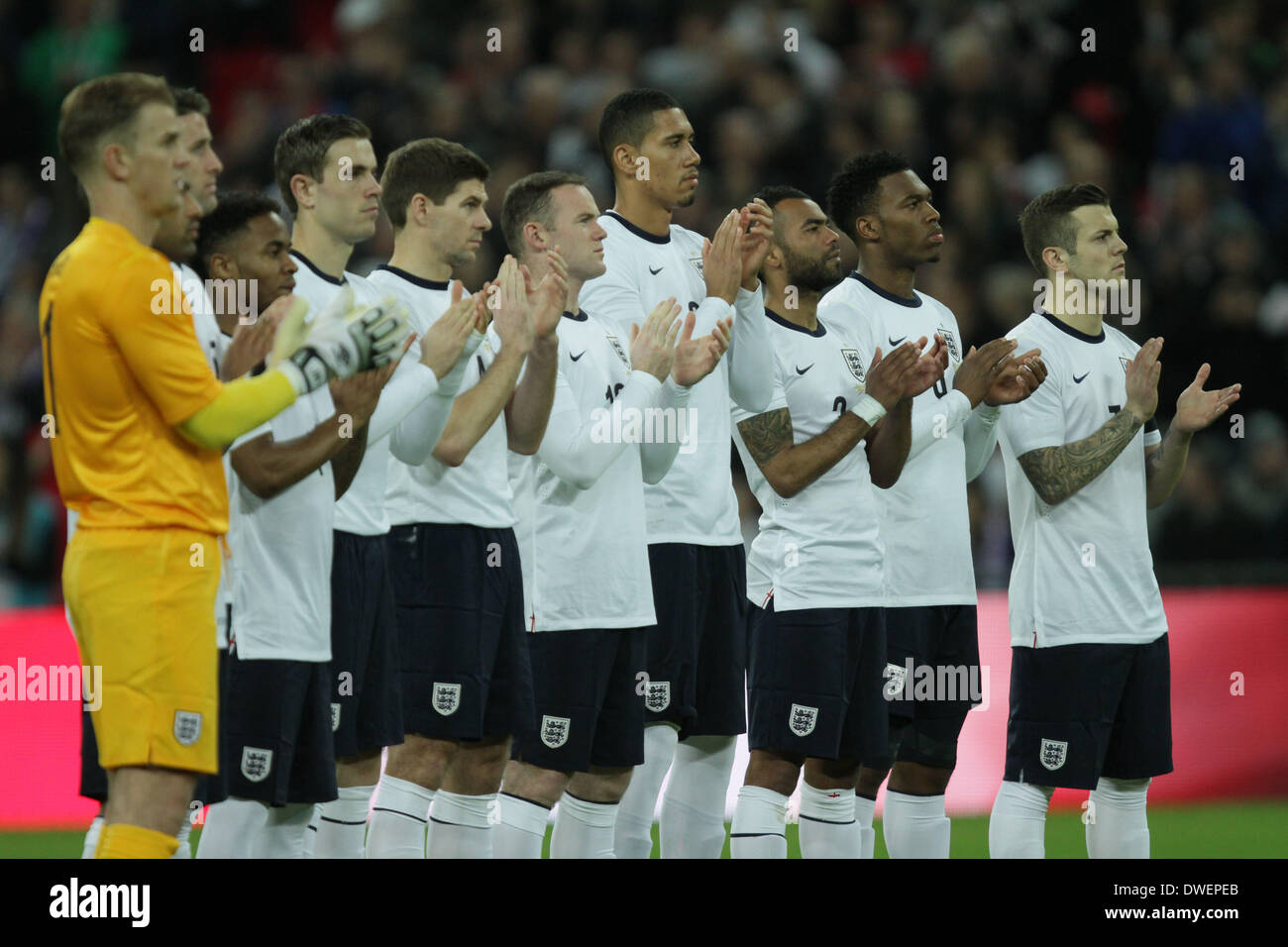 Inglaterra contra Escocia 2017
contra Egipto
Inglaterra Euro 1988
Inglaterra Mundial 2006
*From Left to Right, Back: Jermaine Jenas, Jamie Carragher, Sol Campbell, Peter Crouch, Rio Ferdinand, John Terry, Michael Carrick, Stewart Downing. Middle: Theo Walcott, Gary Neville, Frank Lampard, David James, Paul Robinson, Scott Carson, Steven Gerrard, Wayne Bridge, Owen Hargreaves.
Front: Wayne Rooney, Ashley Cole, David Beckham
, Sven-Goran Eriksson (Head Coach), Michael Owen, Joe Cole, Aaron Lennon.*
24 junio 2012 Inglaterra contra Italia
Alineación: Hart, Johnson, Terry, Lescott, Cole, Milner, Gerrard, Parker, Young, Rooney, Welbeck
El 17 Scott Parker mide 175 y le dan por ahí 180 y 170
Aquí podemos ver al 11 Tom Cleverley 175 con Ashley Cole
Steven Gerrard, Jermain DeFoe, Glen Johnson Back Row - James Milner, Phil Jagielka, Joe Hart, Tom Cleverley, Ashley Cole, Joleon Lescott FIFA World Cup Brazil 2014 - Qualifying Match - Poland v England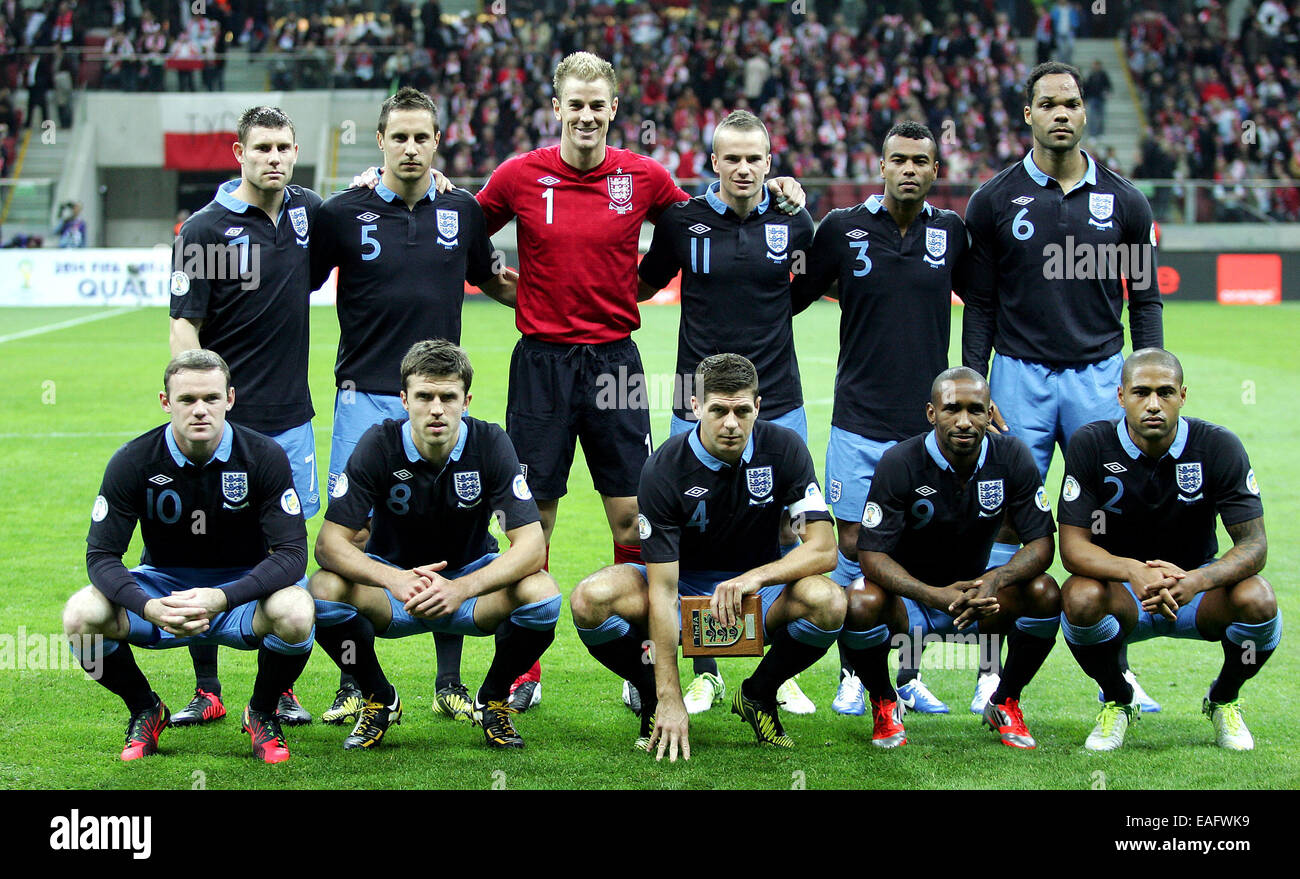 12 octubre 2014 frente a Estonia
Inglaterra 2010 foto oficial con traje
In this handout image supplied by the FA, the England World Cup 2010 squad, wearing their official Marks & Spencer suits (L-R back row) Jermain Defoe, Joe Cole, James Milner, Joe Hart, Michael Carrick, Ledley King and Stephen Warnock, (L-R centre row) Aaron Lennon, Gareth Barry, Robert Green, Matthew Upson, Jamie Carragher, Glen Johnson, Emile Heskey and Shaun Wright-Phillips (L-R front row) Ashley Cole, Peter Crouch, Frank Lampard, captain Rio Ferdinand, manager Fabio Capello, vice-captain Steven Gerrard, John Terry, David James and Wayne Rooney pose for a team photograph as they prepare to leave for South Africa at The Grove Hotel on June 2, 2010 in Hertford, England.
14-11-17
Inglaterra contra Brasil
10 noviembre 2017
Imglaterra contra Alemania
Selección Inglaterra 2000
2014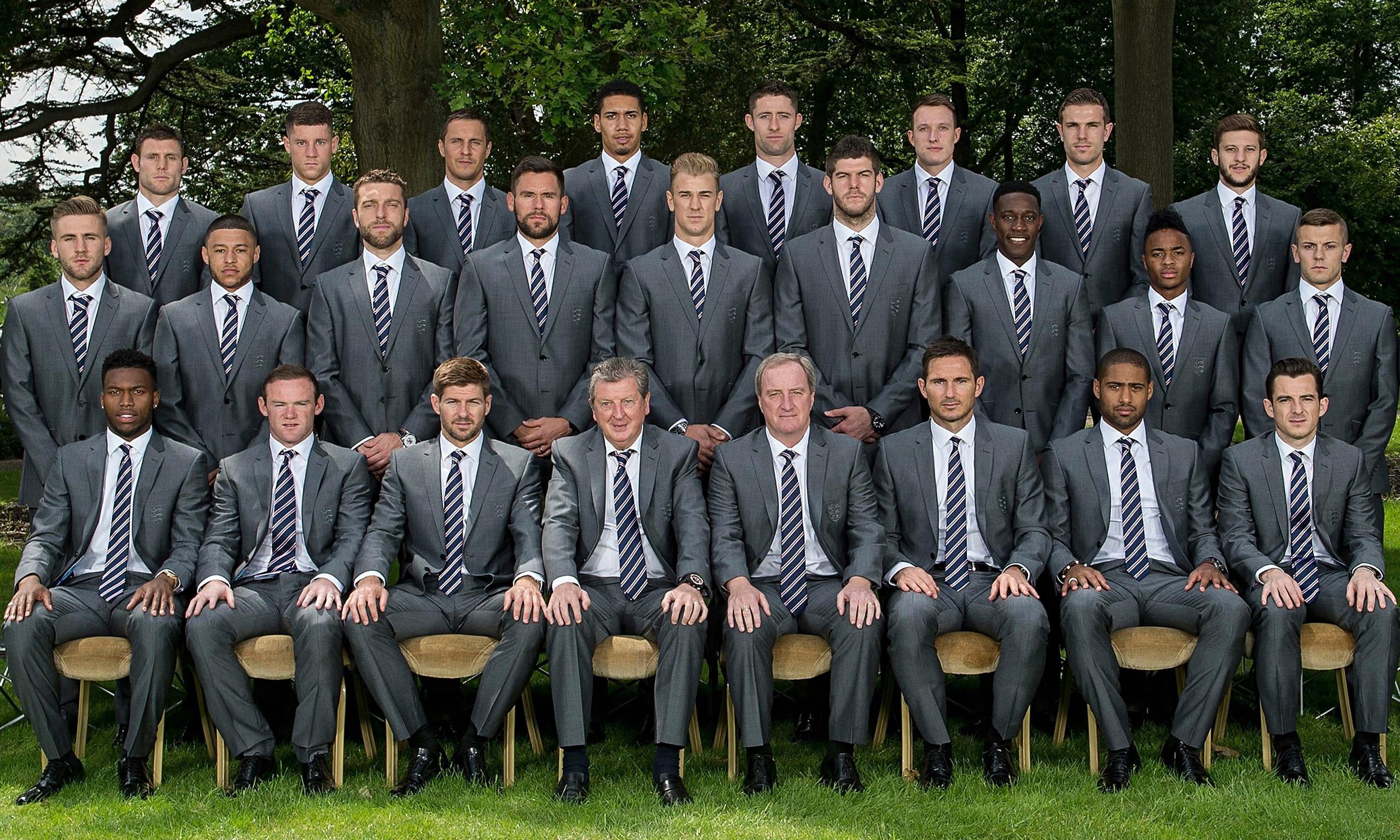 Inglaterra contra Francia 13-6-17
Vemos al final a los más bajitos Sterling, Trippier con Bertrand, Chamberlain y Alli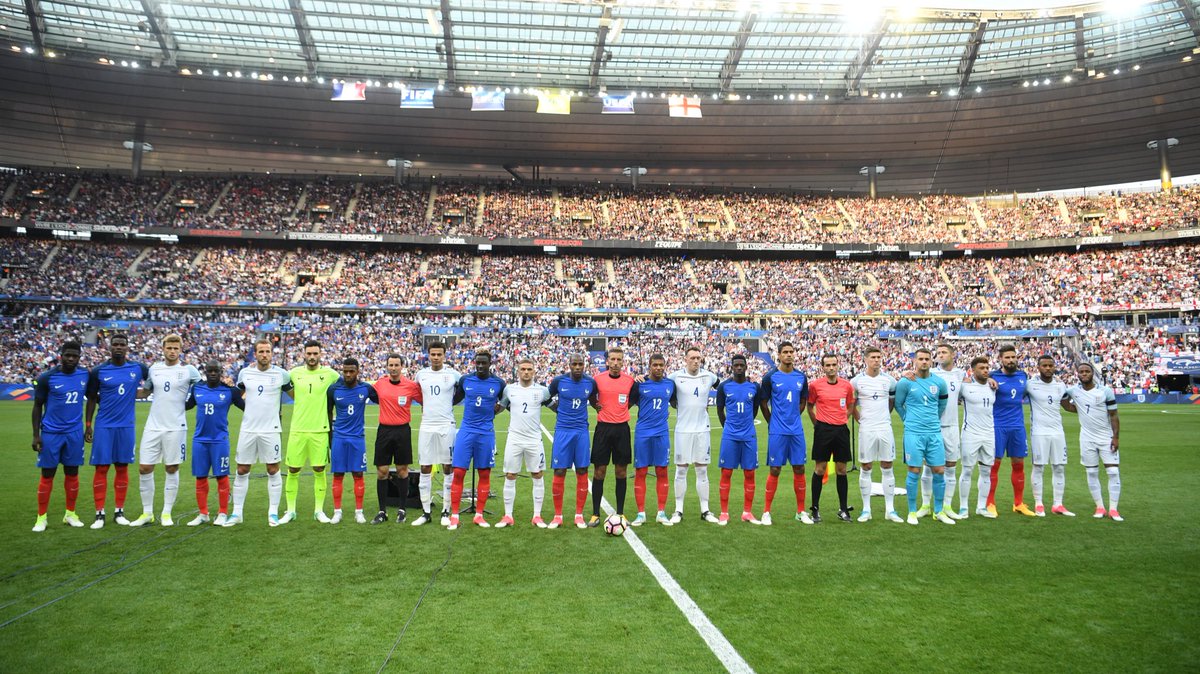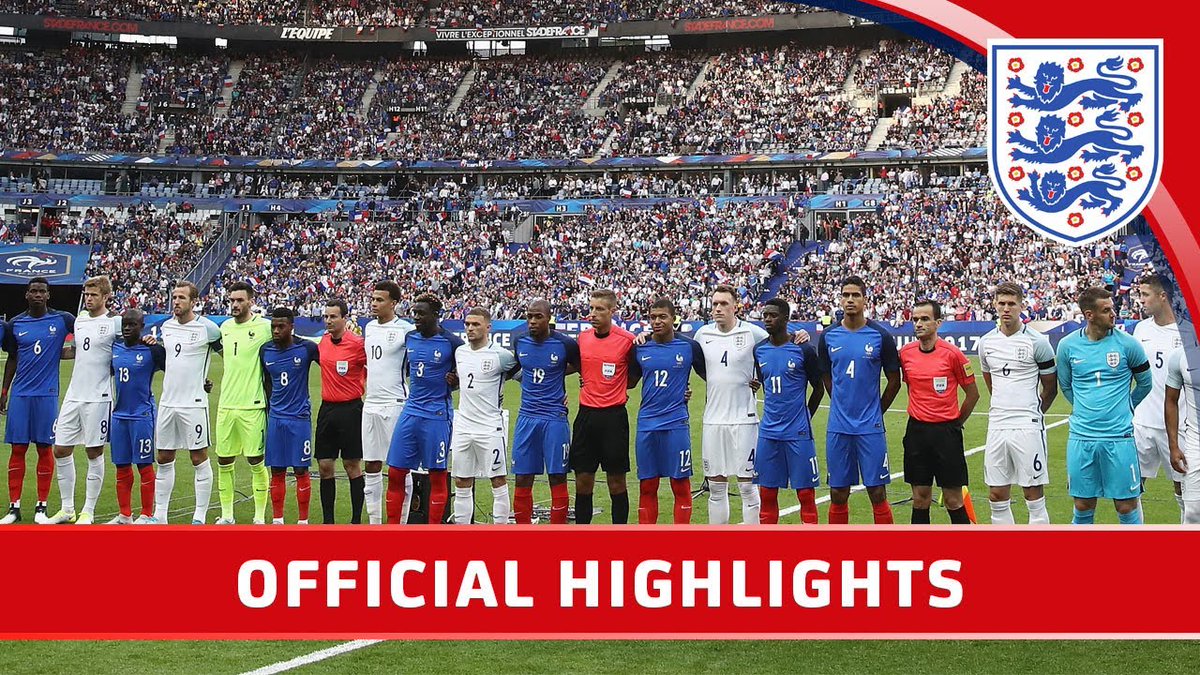 Última edición por Admin el Dom Jun 24, 2018 4:59 pm, editado 1 vez